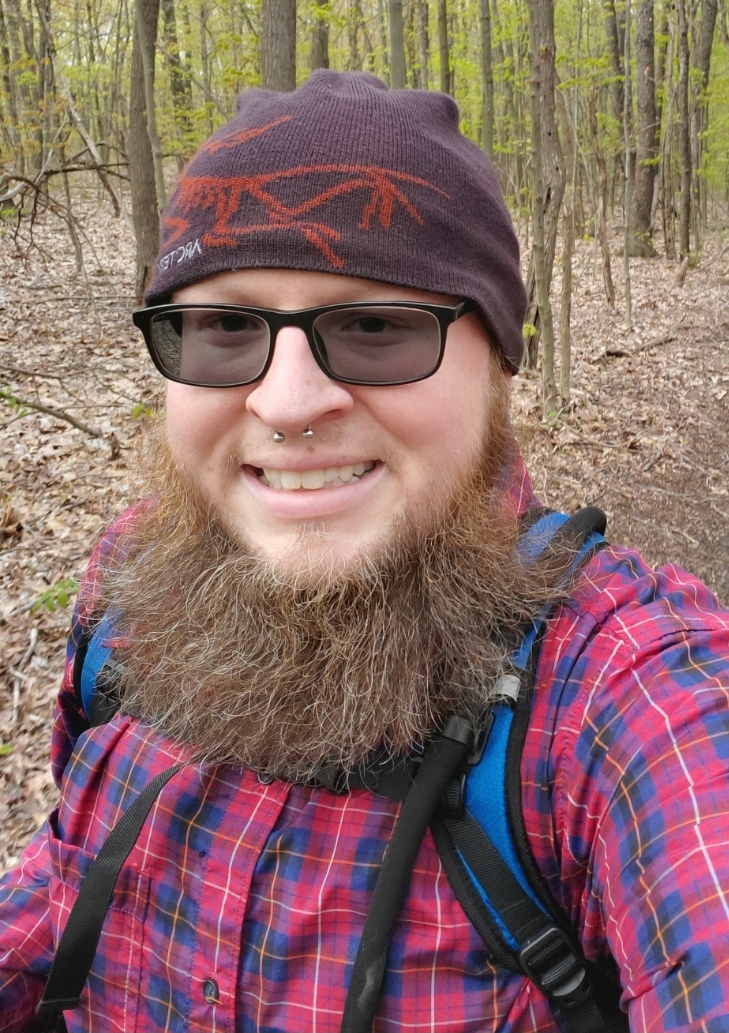 Describe your background, interests, and vocation.
My name is Levi Wilson. I am 34 old years. I am married with two kids. I have a chihuahua, Sookie, and two sphynx cats, Alex and Ruby. I am a dedicated, hard worker. I worked my way up to being the weld shop manager, and I have been there for 15 years now. I have been working from the age I could start delivering newspapers. I have a great work ethic. Some of my hobbies and interests include: hiking, biking, camping, gardening, indoor plants, board and card games, now backpacking, making wine, and canning.
Why would you like to be on the RCTC Board?
Because of my love for the outdoors, I would like to be a part of the board. I am close to the trail, love to be involved with the hard work and fun. I enjoy helping with the reroutes, I have becoming a trail stewart, and join a hiking group that hikes the RCT. I would like to be involved as much as I can. From keeping the trails safe and maintained. I would love to preserve the trail for others generations to enjoy. I would love to be able to share my passion, ideas, opinions, and hard work for the trail. 
What makes you a good addition to the RCTC Board?
Being a good listener and problem solver. I can listen to others ideas as well as bringing my own ideas. Also being on a safety committee, I can bring some of them skills to help out if needed. Then just being a person would has a love of the outdoors and being hooked on the Rachel Carson Trail.