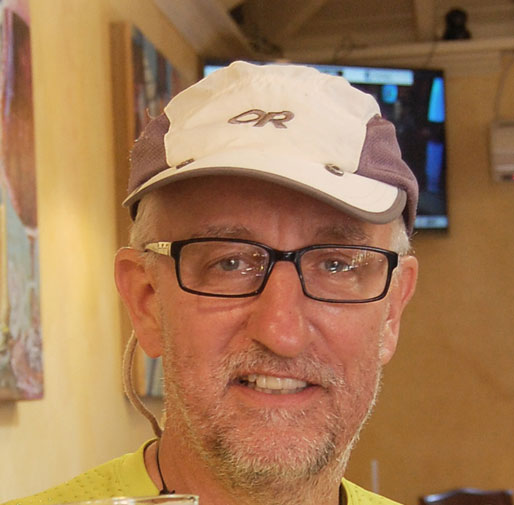 Describe your background, interests, and vocation.
I'm a chemist 41 years employed at a local chemical company with duties over the years including quality control, testing, and R&D.
Why would you like to be on the RCTC Board?
I've always enjoyed the outdoors and have spent many hours hiking on various trails. I want to help maintain the trail system locally so others can find enjoyment on them as I have over the years. There is nothing better for you than getting outside.
I'm a dedicated, hard working and well organized individual, and have served the Conservancy in various ways over the years ( see below ) including being a current Board member and would be honored to be selected to continue with the work. I believe in the mission of the Conservancy and want to continue to foster it.
What makes you a good addition to the RCTC Board?
I've been directly involved with the Rachel Carson Trails Conservancy since 2006 as follows:
Have just served my first term on the Board.
I've been a member of the Planning and Promotions Committee for approximately 10 years now
Assisted with all aspects of the committee --- including planning the Rachel Carson Trail Challenge and all that involves including scheduling, T-Shirt selection, obtaining donations from various entities, soliciting sponsorships, participation statistical data, etc.
I co-created and co-manage the Rachel Carson Trails Conservancy Geo-Trail (Geocaching)
My wife and I have given the annual preparation for the challenge talks at both REI stores for about 8-10 years and the last two years at 3 Rivers Outdoor Company
Have completed the Full Challenge four times and the Homestead Challenge three times
When not a participant in the Challenge, I have volunteered to work the Challenge a few years – at the picnic and at checkpoints.
Have volunteered for trail re-route activities.