Please Respect the Privacy of the Eagles
Sections of our trail are closed. Please respect these closures.
Portions of our Rachel Carson Trail are currently closed due to an Eagle's Nest and the need to protect the nest from human disturbances of any kind. The trail sections that are closed are not part of our Rachel Carson Trail Challenge which takes place on June 22, 2019.   
From the Allegheny County Parks: 
We are happy to announce that a pair of eagles constructed a nest in North Park! We are currently working with the Pennsylvania Game Commission to monitor the eagles in their nest to determine if this will be an active nest with an egg(s). In order to protect the eagles and ensure they are happy and healthy, the County has adopted the following designations near the nesting site from now until August:
- Sections of the Rachel Carson Trail and connecting trails are CLOSED to all trail traffic (see map). A trail for travel through the area is available, but we ask that you do not stop, but rather keep moving, since it is too close for viewing.
- North Dakota Shelter is the designated viewing area for the eagle nest. Park visitors should only view the nest from the North Dakota Shelter, or farther away areas, like the Off-Leash Dog Park. DO NOT approach the nest.
- Parking is not permitted along either side of Kummer Road in the vicinity of the eagle nest – the roadway is clearly marked "No Parking."
- If you witness harassment or flushing (human disturbance causing flight from the nest) of the eagles, call the Allegheny County Police Department at 724-935-1901.
Please observe the following Eagle Etiquette to keep the North Park eagles safe or any eagles you may encounter in the future:
- Stay back! Keep at least 1,000 feet from an active nest, roost or feeding area. Use optics like binoculars or a telescope to view the eagles at a distance.
- Quiet, please! If you must talk, whisper.
- Cover up! Use your vehicle or boat as a blind - eagles often are more alarmed by pedestrians.
- Be cool! Avoid sudden movements — and movements directed toward the eagles or the nest — while on foot or in a vehicle or boat.
- No flushing! Don't make the birds fly. Flushing an eagle off a nest may expose the eggs or young eaglets to cold or wet weather or a nest predator. It also wastes precious energy and may cause the eagles to leave a valuable meal behind or abandon a nest that they are constructing.
- Pay attention! Watch how the eagle reacts to your presence – if it acts agitated, vocalizes repeatedly, or starts moving away, you are too close!
- Stay out! Respect restricted zones — they protect eagle nesting areas — and you're breaking state and federal laws if you enter them.
- Privacy, please! Respect the privacy of the landowner. Don't tell everyone about a new eagle nest. It will attract people to nesting areas who will not use proper etiquette and other unnecessary attention to a nest. If you unexpectedly stumble onto a eagle nest, or hear an eagle vocalizing overhead, leave immediately and quietly.
*The Pennsylvania Game Commission strictly enforces laws pertaining to harassing/flushing eagles — this summary offense carries fines up to $1,500 and three months in jail. For information, call the Game Commission SW Region at 724-238-9523.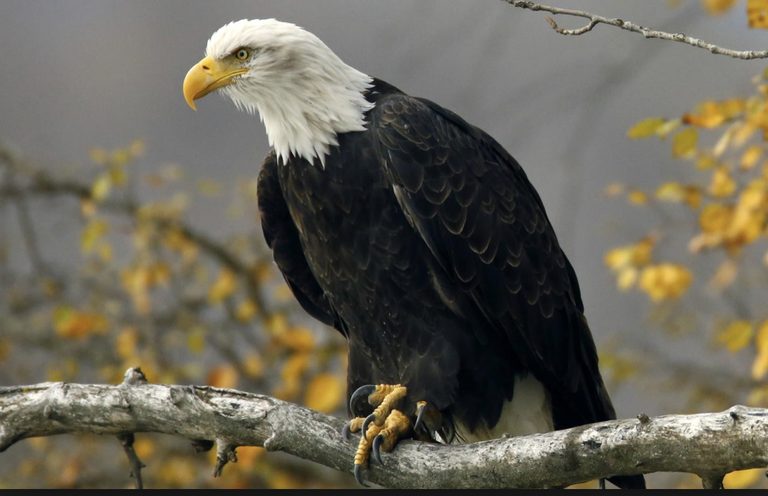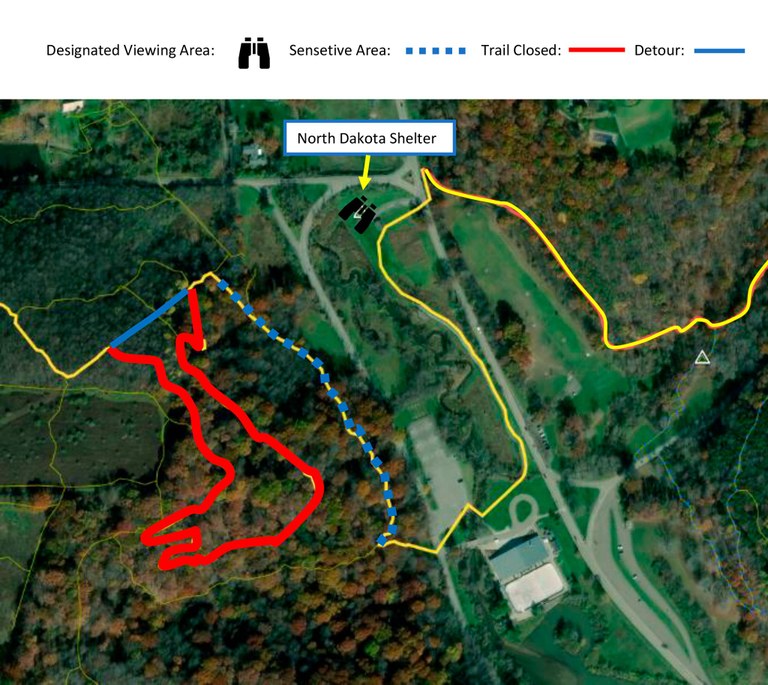 \